Fraud: two impostors grabbed for making false SSNIT claims to steal from a 'widow'
Yaw Agyepong Britwum
Two persons who allegedly posed as beneficiaries of  a Social Security and National Insurance Trust ( SSNIT) contributor are in the grips of the Tesano Divisional Police Command for forging documents and impersonation.
The suspects, Yaw Agyepong Britwum and Afia Asante, were arrested by the Tesano Police after a tip-off from officials of  Achimota branch of SSNIT.
According to officials of SSNIT, the two had submitted claims and every necessary document needed to collect the lump sum of one  Danso, a SSNIT contributor who died seven months ago.
But upon further investigations and interrogating the impersonators,  SSNIT suspected  foul play and alerted the police.
Felicia Owusu, the widow in an exclusive interview said, she feels cheated but grateful to SSNIT for alerting the police on the suspect.
Narrating her story, she said, her marriage with Mr. Danso ended 4-years ago after 17-years of matrimony.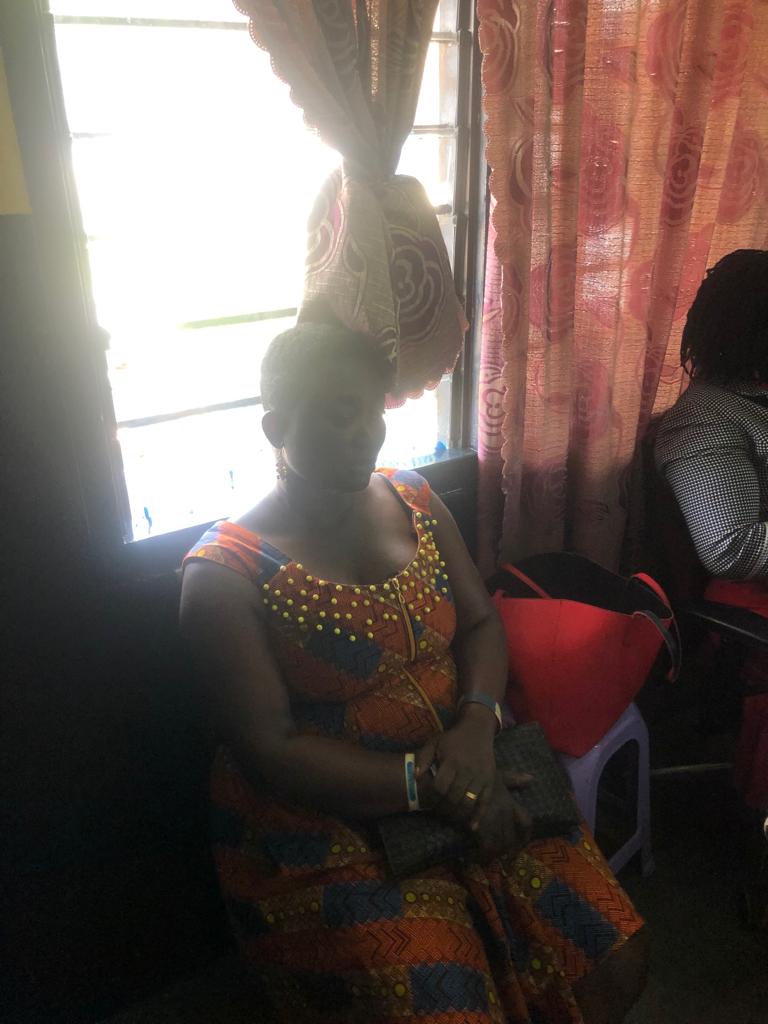 Afia Asante
"My late ex-husband refused to cater for our four children after the marriage ended, I have taken him to court, Domestic Violence and Victim Support Unit (DOVVSU), Social Welfare but to no avail. So I was expecting that at least he may have left something behind for the up keep of the children"
"Yaw Agyepong Britwum is my late ex-husbands elder brother and he has never liked me but that is okay…… he is saying I did not contribute to the funeral of my late ex-husband (which is not true), therefore, I do not deserve either do my kids deserve to enjoy their fathers benefit is what I will not take" Felicia fumed
The angry- single mother said, she has been the only one catering for the four children ever since the  marriage ended.
According to her, Yaw Agyepong Britwum had presented the death certificate of her late ex-husband, birth certificate of her four children and every other document necessary to collect the claim.
" He changed my name as the 'spouse' of his late brother and replace it with somebody he had connive with. But that gave him out when one Naa Koshie Boateng, an Assistant Benefit Officer with SSNIT, Achimota Branch through her own investigations called me to confirm the authenticity of this other woman" she recalled.
According to SSNIT, while the matter remains with the police it will continue to process the claims in accordance with Basic National Social Security Regulations, Section 30(2).
The law states that "in other cases the Trust shall ensure that a child's portion of survivor's lump sum payment is distributed or paid to ensure the protection of the best interest of the child".